The team at Rodney Employment Law provides a unique combination of extensive legal and HR experience. With broad expertise across all labour and employment law matters, we are well equipped to help our clients navigate the often complicated matters that arise in the workplace. We work with employers and employees across the Greater Toronto Area and all of Ontario.
Our team is passionate about helping people and works to provide customized and innovative solutions for every client we work with. An employment law firm with integrity and focused on trust – we pride ourselves on offering a practical and human approach to resolving your legal challenges.
Advisory Service & Strategy
Human Rights & Accommodation
Workplace Audits & Investigations
Executive Level Employees
Human Rights & Accommodation
Performance Management & Discipline
Check Out Our Latest Blog Posts & Videos
Bill 27: Significant Changes to the ESA Proposed On October 25, 2021, the Government of Ontario introduced Bill 27, the Working for Workers Act, 2021,
Read More »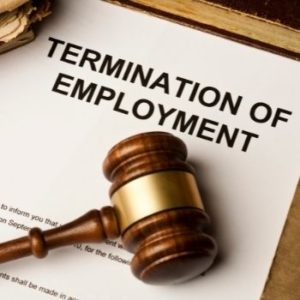 Employer Faces Harsh Consequences for Falsely Alleging Cause Courts have increasingly demonstrated a willingness to penalize employers for asserting just cause without basis. In Humphrey
Read More »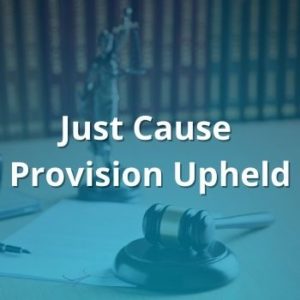 Just Cause Provision Upheld by Ontario Superior Court Post Wakdsale  Following the Court of Appeal's decision in Waksdale released in June 2020 (which we have
Read More »
We engaged Rodney Employment Law to create Professional Services Agreement for all of our contractors. They were a pleasure to work with, and we appreciated their responsiveness and ability to understand the intricacies of our business. We will continue to use them as issues arise.
During a very difficult time in our business, Rodney Employment Law guided us through the legal process of terminating a key employee. Their approach was thoughtful, practical and timely. Preventing any significant interruption to our day-to-day business was crucial in this situation.
The company I worked with for close to 25 years recently underwent a major takeover and aspects of my job were significantly changed. I was referred to Jordan and Miriam who offered me valuable advice and assisted me behind the scenes in my ongoing negotiations with the new Company. We managed to obtain a new offer from the company with terms and conditions that I am extremely pleased with. I am thankful to them for all their help in making this possible and look forward to referring my family and friends.