The team at Rodney Employment Law provides the unique combination of extensive legal and HR experience. With broad expertise across all labour and employment law matters, we are well equipped to help both employers and employees navigate the often complicated matters that arise in the workplace. Our team is passionate about helping people and works to provide customized and innovative solutions for every client we work with.
A law firm with integrity and focused on trust – we pride ourselves on offering a practical and human approach to resolving your legal challenges.
Advisory Service & Strategy
Human Rights & Accommodation
Workplace Audits & Investigations
Executive Level Employees
Human Rights & Accommodation
Performance Management & Discipline
Check Out Our Latest Blogs & Resources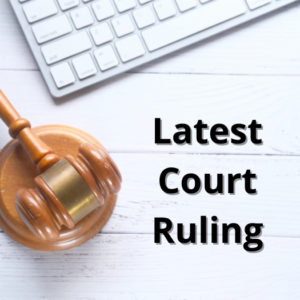 Court Rules COVID-19 Layoffs Not Grounds for Constructive Dismissal Since the introduction of the Infectious Disease Emergency Leave (IDEL) on May 29, 2020, there has
Read More »
A wonderful experience with the firm. The entire team worked incredibly hard to ensure the best possible outcome.
Had a great experience Arjun. Was professional and responsive. Navigated me through the process and I was very happy with the outcome.
I worked with Miriam on the team at Rodney Employment Law, and the service was excellent. She was a consummate professional, answering my questions fully, and was always patient when I didn't fully understand a position. She was thorough in her reviews of documents and proposals, and provided me with honest and thoughtful feedback during our discussions. I strongly recommend the services at Rodney Employment Law, and will definitely be working with them in the future if I need employment law services again.
I was referred to Rodney Employment Law be a friend. He had used their services and was happy with them. My overall experience with the employees and firm in general has been positive. I've recommended some friends to them as well.
Rodney Employment Law is indispensable to our manufacturing company. No matter if my employment law question is simple or complicated, Jordan and his staff take the time to understand our situation and facilitates an effective outcome for us every time. Thank you!
Provided decent guidance at an affordable price to help mitigate our losses
We are based in France, Rodney Employment law was recommanded by our US attorney. They have always been incredibly helpful, understanding perfectly and quickly our needs as an international business.
Jordan Rodney and his staff are always so helpful and pleasant to work with. They are always happy to give trivial advice when needed, or to take the time to understand difficult HR situations and give their professional opinion. The care with which they show their clients is first class and they bring a very humanistic understanding of HR law trying to take into account the thoughts and feelings of all parties. Nothing but good things to say.
The client care at Rodney Employment Law is exceptional! The staff are professional, extremely friendly, and helpful. I've been a client with them for a number of years, and would highly recommend them to anyone.
We engaged Rodney Employment Law to create Professional Services Agreement for all of our contractors. They were a pleasure to work with, and we appreciated their responsiveness and ability to understand the intricacies of our business. We will continue to use them as issues arise.
During a very difficult time in our business, Rodney Employment Law guided us through the legal process of terminating a key employee. Their approach was thoughtful, practical and timely. Preventing any significant interruption to our day-to-day business was crucial in this situation.
The company I worked with for close to 25 years recently underwent a major takeover and aspects of my job were significantly changed. I was referred to Jordan and Miriam who offered me valuable advice and assisted me behind the scenes in my ongoing negotiations with the new Company. We managed to obtain a new offer from the company with terms and conditions that I am extremely pleased with. I am thankful to them for all their help in making this possible and look forward to referring my family and friends.


#TipTuesday
: The latest Ontario court ruling held that two employees who were laid off at the onset of Covid-19 had been constructively dismissed. Read our latest blog to learn more
https://t.co/rHYpkHMMCc
#employmentlaw
#constructivedismissal
#COVID19
https://t.co/DVrz3VsESj