Rodney Employment Law - We're Here To Help
With broad expertise across all labour and employment law matters, our team works with clients across the Greater Toronto Area and all of Ontario.
Our employment law firm is well equipped to help employers and employees navigate the often complicated matters that arise in the workplace. We provide a unique combination of extensive legal and HR experience and are passionate about helping people. We also work to provide customized and innovative solutions for every client we work with. Employment lawyers with integrity and focused on trust – we pride ourselves on offering a practical and human approach to resolving your legal challenges.
Give us a call at (905) 695-5995 or click the button below to get in touch with one of our legal experts today! 

Advisory Service & Strategy
Human Rights & Accommodation
Workplace Audits & Investigations
Executive Level Employees
Human Rights & Accommodation
Performance Management & Discipline
Check Out Our Latest Blog Posts & Videos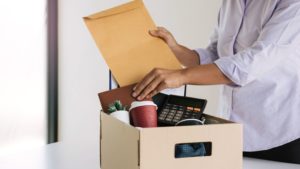 As illustrated in the recent British Columbia Supreme Court decision Chu v China Southern Airlines Company Limited, 2023 BCSC 21, efforts to unfairly deprive employees
Read More »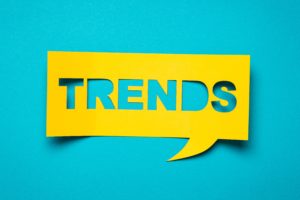 2022 brought with it many ongoing changes in employment law. Understanding these changes will help businesses navigate the upcoming 2023 year. In this post we
Read More »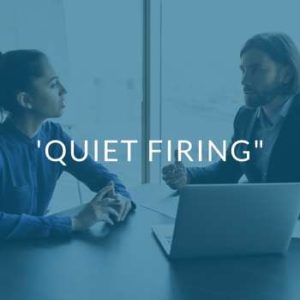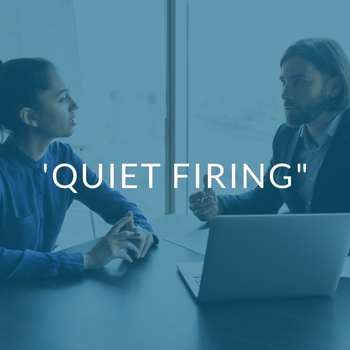 The newly emerged concept of quiet quitting has gone viral on social media. For the purpose of this blog, 'quiet quitting' occurs when an employee
Read More »
I can't say enough about Jordan Rodney and his team. I am a small business owner and really appreciated their professional and prompt action in assisting me with some recent employee issues. Would recommend their services whole heartedly.
I have used Rodney Employment Law a couple of times in my career to review an employment contract for me personally, and I have found them to be very helpful & professional in offering very good employment law advice.
Rodney employment law firm was very helpful in my case. Humera and Her legal assistant Pamela were very supportive through the process with prompt and informative responses to any questions. Job well done and I am very happy with the outcome.
Losing my job was a devastating experience. After almost 20 years with the company, my colleagues were like family and my work was a big part of my life. My termination was all the more upsetting as I felt that the settlement I was offered did not reflect my commitment to the company or my years of service. Former colleagues who had tried to negotiate their deals warned me not to get my hopes up; the company generally came in with their best offer and I shouldn't expect much more. But I was intent on getting a fair settlement and so, on the advice of my family's accountant, I contacted Rodney Employment Law to discuss what options were available. From the moment I first spoke with paralegal Shaesta, I felt reassured that I had a solid case and that the Rodney team was the right choice. Lawyer Miriam Anbar negotiated my settlement, helping me to understand my full rights under the law and what I was legitimately entitled to as compensation. What Miriam outlined was far beyond my expectations! The settlement did not come easily. As my colleagues warned, my former company's legal counsel dug in and refused to come to a reasonable offer after a great deal of back and forth. But Miriam was a passionate and persistent advocate for me, taking great pains to ensure the company understood their obligations to me and that we would not accept anything less than what I deserved. Miriam's unparalleled negotiation skills and knowledge of case law led us to victory! From what started as a hopeless case with no chance for negotiation ended up in a very generous settlement, meeting the most important of our demands. I could not have been happier. Miriam was a constant voice of reassurance, confidence, and care throughout my case. Normally, this situation would have caused me great anxiety, but Miriam's support and wisdom made me confident and calm every step of the way. I want to thank Miriam for ensuring this incredible outcome. I am so grateful for your talent and commitment! I also want to thank Shaesta, Pamela, and Jordan who all played important roles in getting to a resolution. I would highly recommend Rodney Employment Law to anyone seeking a fair settlement from an employer at a reasonable cost. This is an incredible team of talented and supportive individuals who really care about their clients, keeping you informed and engaged in the process every step of the way. Thanks to Rodney Employment Law, I am well-equipped to move confidently into the next chapter of my life.
Rodney Employment Law has the best staff - Mirriam, Josh, Humera, Shaesta and Pamela - interacted with everyone - they are honestly a legal powerhouse!!! I worked with REL team when I was terminated abruptly from my employment in May 2020. REL took my case very seriously and in the end I felt that they fought for me ... as if I was part of their family - I was represented so well by Mirriam, Josh and Humera!! Mirriam - She is professional, answered my questions fully, and was always patient when I didn't fully understand a position. She was thorough in her reviews of documents, and provided me with honest and thoughtful feedback during our discussions. She handled my matter very well and took instructions from me as well - making me feel that my opinion and views mattered. Josh - Very thorough, detailed oriented, patient, years of experiences under his belt where he has dealt with employee matters. His professionalism and resilience got me a settlement offer that exceeded my expectations!!! During the mediation process he fought tooth and nail to ensure an excellent resolution is achieved for me without affecting my relationship with my former employer. His invaluable guidance, knowledge and information will stay with me for a lifetime. I was so nervous and emotionally charged during the mediation process - yet he was able to talk through with me on focusing on the end goal and the $$$ settlement value. I learnt so much from him. I have interacted with lawyers before - Josh for me is the best lawyer I have ever had the pleasure to meet and work with!!!! Humera, Pam and Shaesta - They are a pleasure to work with. They have been instrumental in keeping the whole legal process seamless and co-ordinated. These ladies are integral to ensuring no deadlines or fine-print on the legal documents is ever missed or falls through the cracks!!! REL - You are the best and I would definitely recommend your services to anyone!!! If I would ever need an employment law firm that is a powerhouse and to be reckoned with in the industry I know where to find you guys!!! Thank you again for getting me such a great settlement offer ... I can now move on to the next chapter in my life. All the very best!!
The Rodney Employment Law team was professional, knowledgeable, very quick to assist, and kind in recently helping our business. We are very grateful for their expertise and guidance, and will definitely consult them with any employment matters in the future. Highly recommend this team.
Caitlin Forrest
2021-07-30
It was a pleasure working with Pamela. She was professional, always available to talk, and she helped me get through this difficult process. Highly recommend.
Vadim Beregovsky
2021-06-23
Unbeatable quality and professional service - no doubts thats the company you want to have the business with! Got an amazing journey using Rodney Employment company with the results.
Jordan and his team helped me through a potentially difficult situation and made it as stress-free as possible. Everyone was incredibly responsive and professional. Jordan made sure I understood the options and potential outcomes. They delivered exactly what was promised and more to help ensure the situation was handled as painlessly and efficiently as possible. I knew of Rodney Employment Law before I became a client and had referred others. I will still recommend the firm to anyone looking for one specializing in employment law and HR.
We engaged Rodney Employment Law to create Professional Services Agreement for all of our contractors. They were a pleasure to work with, and we appreciated their responsiveness and ability to understand the intricacies of our business. We will continue to use them as issues arise.
During a very difficult time in our business, Rodney Employment Law guided us through the legal process of terminating a key employee. Their approach was thoughtful, practical and timely. Preventing any significant interruption to our day-to-day business was crucial in this situation.
The company I worked with for close to 25 years recently underwent a major takeover and aspects of my job were significantly changed. I was referred to Jordan and Miriam who offered me valuable advice and assisted me behind the scenes in my ongoing negotiations with the new Company. We managed to obtain a new offer from the company with terms and conditions that I am extremely pleased with. I am thankful to them for all their help in making this possible and look forward to referring my family and friends.