Out of this World – What We Can Learn from Julie Payette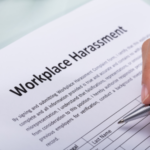 "Yelling, screaming, aggressive conduct, demeaning comments and public humiliations."
These were some of the words used by staff members at Rideau Hall to describe their working environment under the leadership of Canada's former Governor General Julie Payette and her Secretary, Assunta Di Lorenzo.
When she was appointed to the normally symbolic role by Prime Minister Justin Trudeau in 2017, former astronaut Payette seemed like a unique yet worthy choice to be Canada's Governor General. Unfortunately, Payette gained attention for all the wrong reasons. Last July, a CBC reporter filed a startling report alleging that Ms. Payette and her Secretary had created a toxic work environment for her staffers. An outside firm was retained to conduct a thorough workplace investigation, and when the investigators released a troubling report including numerous allegations of workplace harassment, Payette quickly resigned her post. Once known for being a trailblazer in space exploration, Payette is now the first Governor General to have resigned with a stain on her once pristine reputation.
Payette's employment situation was unique, in that her role was as the representative of the British monarchy. There was debate at the time of the report over who, if anyone, had the power to dismiss her if she was unwilling to leave voluntarily. While Payette's saga is now over, the incident does raise some interesting questions about the workplace. What protections do employees have against workplace harassment? How does one make a complaint when the boss is the culprit? Lastly, is there anything that could have been done to avoid this in the first place?
What The Law Says
While Payette's conduct was entirely improper for the workplace, Rideau Hall, Payette's former workplace, appears to have followed the correct steps under Ontario law. As Rideau Hall is federally regulated, it is governed by the Canada Labour Code, which recently introduced provisions to protect federally-regulated employees from workplace violence and harassment. However, the majority of our clients operate under provincial legislation, which has featured workplace harassment and violence prohibitions for over a decade.
Most Ontario workers in non-federally regulated workplaces are protected from workplace violence and harassment under the Occupational Health and Safety Act ("OHSA"). OHSA defines workplace harassment as 'engaging in a course of vexatious comment or conduct against a worker in a workplace that is known or ought reasonably to be known to be unwelcome," and this definition was broadened in 2016 to also include workplace sexual harassment. OHSA defines worker as "a person who performs work or supplies services for monetary compensation,' and a workplace is considered "any land, premises, location…in or near which a worker works." In other words, OHSA's prohibitions against workplace harassment extend beyond just employees in a typical office setting. They protect any worker on the premises (with few exceptions), whether they are employees or contractors, and they cover any location that the person is working.
OHSA also outlines what employers must do in these instances. Employers are required to have violence and harassment policies in place, that are easily available and reviewed at least annually. They are also required to have programs in place regarding harassment and violence, including procedures for how complaints will be investigated and dealt with.
OHSA requires employers to conduct an investigation once they become aware of a complaint of harassment, and it appears that this is at least similar to what happened in this case. The report came to the attention of the employer, a third-party firm was retained to conduct a neutral investigation, the complainants and the alleged harasser were both informed of the results, and alleged harassers quickly resigned before any workplace discipline became an issue.
When It Comes From The Top
There is however another key element of OHSA which is of interest in this situation and in other cases similar to Payette's in the private sector. Payette was effectively 'the boss.' What happens when the head of a company, or a senior manager, is the alleged harasser?
OHSA includes an additional requirement that is designed to prevent victims from having to confront superiors who may be harassing them directly. Not only must an employer "include measures and procedures for workers to report incidents of workplace harassment to the employer or supervisor," but there must be a second person in place able to receive harassment complaints if the alleged harasser is the employer or supervisor themselves.
This is a critical feature of workplace harassment protection. While employees may be hesitant about speaking up if they are being harassed by their supervisor or another person in a position of authority, this requirement ensures that they have another recourse besides trying to ignore the problem. Larger organizations may have sophisticated reporting systems in place such as online reporting portals or anonymous tip lines, but every workplace governed by health and safety legislation must take this requirement seriously. It not only helps establish protections for all workers, but it dissuades employers and managers from thinking they can 'get away' with improper conduct just because of their position of power.
Pick Up The Phone
While the news about Payette may have been a shock, sources later revealed that Payette's initial hiring may have missed some key recruitment best practices.
While Prime Minister Trudeau's office has stated following the scandal that Payette went through a thorough vetting process, this does not seem to have been the case. Sources recently revealed that after the Prime Minister abandoned his arm's-length selection committee in favour of Payette, there were no formal reference checks made to her previous employers. Such screening might have revealed that she was let go from her previous role in 2016 after alleged verbal abuse, or that she had received similar complaints while on the Canadian Olympic Committee. Even one of the government's own MPs, the Hon. Marc Garneau, was a former colleague of Payette's and knew of her difficult reputation but was never consulted for his thoughts.
The story underlines the importance of conducting thorough and effective reference checks before hiring employees, especially for senior positions. A cursory overview is simply not sufficient enough to catch what may be serious underlying issues. Letters of reference are helpful, although many employers have shied away from providing future employers with any detailed documentation. Instead, thorough telephone conversations that make extensive inquiries from past managers, supervisors, or peers will provide a better sense of a person's character, their working style, and the likelihood of them fitting into your organization. By asking the proper direct questions, you will be able to gain insight of the potential new hire.
Final Thoughts
While Julie Payette's exciting background may have made her an 'out of this world' candidate, this recent saga may have permanently dimmed her once-shining star. There are several employment law lessons to be learned from the Payette saga. This incident not only highlighted the importance of quick and comprehensive workplace investigations, it also showed the requirement of having an accessible complaint mechanism in place to address any issues. If none had existed, and all complaints effectively stopped with Payette, she may still be in the role today. Employees must know that they are safe and protected when they come forward and reveal such sensitive information.
Employers are reminded that they are required under law to take these complaints seriously and take all steps required to conduct a thorough investigation. Payette's story also shows employers that thorough reference checks are well worth the extra time. It is also advisable to make any offers of employment contingent on a candidate successfully passing these checks.
If you are an employee who has been subjected to workplace harassment, or an employer looking to confirm your harassment policies protect your workplace, we can help. Contact us today for more information at [email protected] or complete our contact form.