Mandatory COVID-19 Testing for Employees Upheld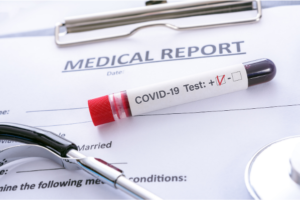 A recently released arbitral decision, Caressant Care Nursing & Retirement Homes v Christian Labour Association of Canada, 2020 CanLII 100531 (ON LA), addressed the issue of mandatory COVID-19 testing in the workplace. As many workplaces struggle to maintain safe work environments while respecting employee privacy, this decision provides insight into the factors that employers must consider and is instructive to employers in both unionized and non-unionized settings.
The workplace in this case was a retirement facility for seniors able to live independently and requiring limited support, which had converted provincial recommendations into a mandatory policy for employees, broadly stated as follows:
All staff are to participate in ongoing COVID-19 surveillance testing conducted by nasal swab.
Testing will be done every two weeks and include all individuals working in the retirement home (e.g., front-line workers, management, food service workers, contracted service providers, basic aids and guest attendants).
Medical accommodations will be addressed on a case by case basis.
A refusal to participate in the testing would result in the employee being held out of service, until such testing was undertaken.
Employees who underwent testing were compensated for an hour of work and hospital parking fees were waived. Additionally, the above policy was later revised and pending the arbitral decision, employees who refused to participate in the testing were required to wear full PPE for the duration of their shift rather than being held out for service.
The Union representing the employees subsequently brought a grievance arguing that the policy was an unreasonable exercise of management rights. It relied on C.E.P, Local 30 v. Irving Pulp & Paper Ltd., 2013 SCC 34, where it was affirmed that an employer could only unilaterally impose a rule with disciplinary consequences if the following conditions were satisfied:
it is consistent with the collective agreement;
it is reasonable;
it is clear and unequivocal;
it was brought to the attention of the employee(s) affected before the employer attempts to act on it;
where the rule is invoked to justify discharge (termination of employment), the employee was notified that a breach of the rule could result in discharge (termination) and;
the employer has enforced the rule consistently since its introduction.
Centrally at issue in this case was the "reasonableness" of the testing policy. As outlined in the case of C.E.P, Local 30 v. Irving Pulp & Paper Ltd, a rule with disciplinary consequences could only be "reasonable" and allowed to be implemented if the need for the rule outweighed the impact on employee privacy rights.
In this case, the Union took the position that the testing policy was unjustified and unreasonable based on the following:
there had been no outbreaks in the facility;
alternative measures were in place and complied with;
it was of limited value and failed to accomplish its purpose given that testing could only reveal potential infection at the moment in time of testing; and
an employee who tested negative at time of testing could be infectious shortly thereafter.
The arbitrator recognized the invasiveness of bi-weekly nasal swabs but found the testing policy reasonable given the circumstances. She then distinguished between past cases involving drug and alcohol policies which had been found to be unreasonable and noted that there was a difference between testing policies intended to monitor the workplace for intoxicants and policies intended to control the spread of infection. She found that while public health authorities were still learning about the virus (COVID-19) and its symptoms, transmission, and long-term effects, it was apparent that it was highly infectious and often fatal for the elderly.
In light of this, she held it unreasonable to wait for an outbreak in the facility to implement a testing policy, and rejected the Union's position that testing would be more reasonable if an employee was symptomatic, citing public health recommendations which supported the testing of both symptomatic and asymptomatic individuals.
Ultimately, she dismissed the grievance, finding that the testing policy was a valuable tool and reasonable in light of the factors discussed above.
Given that the pandemic will continue to impact workplaces into the future, there will likely be a growing area of case law in both arbitral and civil settings.
Just last week, Canada Post began conducting mandatory onsite rapid testing for its employees amidst an outbreak at one of its mail facilities in the GTA. 
While testing was ultimately allowed in the Caressant Care case and has been supported by the union in the recent Canada Post case, it is important for employers to be mindful of the legal analysis and reasons considered, particularly the industry, nature of employment, and prevailing health guidelines at the time, which are subject to change, and exercise caution before implementing any such testing policies in the workplace.
Should you have any questions regarding workplace policies for your organization, please reach out to us for assistance at [email protected] or complete our contact form here.