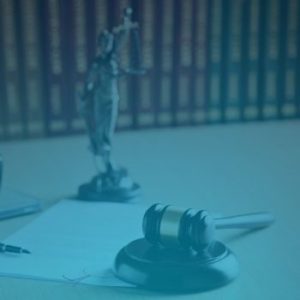 Just Cause Provision Upheld by Ontario Superior Court Post Wakdsale 
Following the Court of Appeal's decision in Waksdale released in June 2020 (which we have previously written about), many termination clauses became vulnerable to findings that they were unenforceable based on ambiguously phrased just cause clauses, in turn allowing many dismissed employees to pursue common law reasonable notice.
However, in Rahman v. Cannon Design Architecture Inc., 2021 ONSC 5961, Justice Dunphy found that not all ambiguously phrased just cause provisions are grounds for invalidating the termination provision as a whole.
The Plaintiff, Ms. Rahman, had negotiated her employment agreement prior to commencing employment with Cannon's Canadian division in February 2016. She was eventually terminated on a without cause basis four years later, on April 30, 2020. At the time of her termination, the plaintiff was sixty-one years old, made $185,000/year, and was also enrolled in the Company's benefits and discretionary bonus plan.
Ms. Rahman subsequently brought a motion for summary judgement arguing that the termination provision contained in her Employment Agreement was invalid, significantly because it was alleged that the just cause provision violated the Employment Standards Act, 2000 ("ESA").
The just cause clause at issue read as follows:
CannonDesign maintains the right to terminate your employment at any time and without notice or payment in lieu thereof, if you engage in conduct that constitutes just cause for summary dismissal.  
The Plaintiff argued that such a provision was invalid as it allowed Cannon to dismiss her in situations which may rise to the common law threshold for cause, but nevertheless fall short of the high threshold required under the ESA. A similarly worded clause had been defeated on analogous reasoning earlier in 2021 following the Waksdale decision.
Surprisingly, Justice Dunphy rejected this accepted argument and found that Ms. Rahman was a sophisticated party who had, with the help of her counsel, negotiated and improved upon the Agreement before signing. As such, he found the following at paragraph 26:
There is no basis to apply a strict or even adverse construction approach to the termination provisions of this employment contract in the context of this case where:
a. the termination provisions were the object of specific negotiation with the benefit of time and independent legal advice between reasonably sophisticated parties with neither compulsion nor marked disparity in bargaining power;
b. the negotiations resulted in material improvements for the benefit of the prospective employee in excess of ESA minima; and
c. the offer letter contains an explicit "for greater certainty clause" recognizing that the employer's "maximum liability … for common law notice, termination pay, benefits continuation, severance pay, or payment in lieu of notice" shall be limited to the greater of the notice required in the Officer's Agreement or the minimum amounts specified in the ESA.
In addition, he also found it relevant that there was no evidence to show that that Cannon intended to classify non-wilful misconduct with the higher threshold of just cause under the ESA which requires "misconduct which is non-trivial and which has not been condoned".
Consequently, he determined that as the parties had mutually acknowledged the ESA, had not intended to contract out of the ESA, had in fact not done so, that the termination clause was upheld and Ms. Rahman's claim was dismissed.
This case is significant for its departure from traditional approaches to interpretation of Employment Agreements. While intentions of parties are a relevant consideration, it is the wording of the Agreement which must be scrutinized. If the wording of the Employment Agreement allows for the employer to even potentially violate the ESA, then the termination clause is held to be void (Wood v. Fred Deeley Imports Ltd., 2017 ONCA 158 at para 43, Covenoho v. Pendylum Ltd., 2017 ONCA 284 at para 7).  The sophistication of an employee, or the provision of legal advice, are not traditional factors subject to analysis when determining the enforceability of termination provisions.
While a welcome decision for employers, it is likely a decision to be appealed in light of Waksdale and recent affirming case law. Nevertheless, in light of Justice Dunphy's analysis and until further reviewed by courts, employers may be well advised to encourage potential employees to seek legal advice prior to signing, and keep thorough records of the negotiating process.
Employees should also take heed and strategically use legal counsel in their negotiations and Agreement reviews.
Our team at Rodney Employment Law advises both employers and employees throughout the hiring process and regularly provides all manner of guidance with respect to Employment Agreements. To learn more about how this case can impact your organization, please reach out to  the team at Rodney Employment Law at [email protected] or complete our contact form here.